Kingdom Grace Fellowship Church
Welcome to the Virtual site of Kingdom Grace Fellowship Church. We are excited that you chose to visit us. We pray that your experience is nothing less than pleasing.
Kingdom Grace Fellowship Church exists to lead those desiring a deeper relationship with Jesus Christ. Our focus will be on experiencing intimacy and oneness with the Spirit of Christ. We believe that the second coming of Christ is soon to come and as such our job is to help prepare the earth realm for that great event. We will strive to empower and strengthen the family unit. Additionally, we will serve our community through outreach programs including but not limited to, assisting at-risk youth, championing women issues, and serving as an extension to public education.
PASTORAL reADDRESS ON

COVID-19
CLICK BELOW
FOR WEEKLY
OBSERVATIONS
K.G.F.C. is a very involved community church, so we invite you to stay up to date with our calendar of events. Click Below.
Hour of Power is a Study of the Bible dedicated to replenishing the whole man, 1 hour a week.
Join us every Tuesday at 7pm. to receive your mid-week power upgrade.
Check it out online via Facebook Live! (Kingdom Grace) or Periscope (K.G.F.C.)
2020 DECLARATIONS
​
2 Chronicles 20:20 (b clause)
Believe in the Lord your God, so shall ye be established; believe his prophets, so shall ye prosper!
Declarations
1). I will walk safely, and I will not stumble. Proverbs 3:23
2). I am strong in the Lord and in the power of His might. Ephesians 6:10
3). I will enjoy the goodness of the Lord in the land of the living. Psalms 27:13
4). I will not lack any good thing. Psalms 34:10
5). No weapon formed against me prospers. Isaiah 54:17
6). God multiplies my seed sown. 2 Corinthians 9:10
7). Blessings overtake me. Deuteronomy 28:2
8). I have favor with God and man. Proverbs 3:4
9). Wisdom & knowledge are my stability. Isaiah 33:6
10). I come boldly to the throne of grace. I find grace to help in the time of need. Hebrews 4:16
11). God's kingdom rules over all. Psalms 103:19
12). My habitation is blessed. Proverbs 3:33
Join us for Morning Worship each Sunday @ 10:00 am
& for an Hour of Power, Tuesday Evening @ 7pm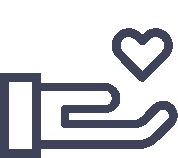 "Give, and it will be given to you. They will pour into your lap a good measure—pressed down, shaken together, and running over [with no space left for more]. For with the standard of measurement you use[when you do good to others], it will be measured to you in return."